As the mom of a struggling reader, Melinda Thompson had trouble finding learn-to-read books that were easy enough for her dyslexic child. Seeing a need in the marketplace, she pulled together an amazing team to create extra-easy Budding Reader eBooks -- based on research and designed to ensure success.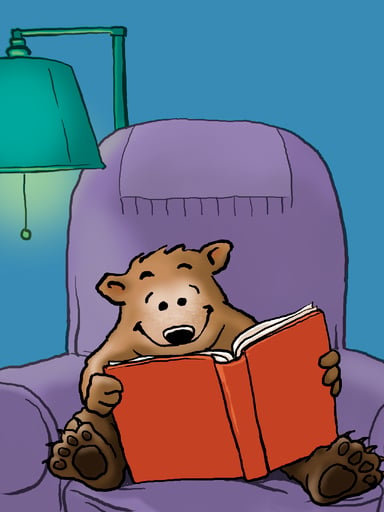 Cecilia Minden, Ph.D., is the former Director of the Language and Literacy Program at Harvard Graduate School of Education. She earned her doctorate in Reading Education from the University of Virginia and has research, classroom, and administrative credentials. She is the author of 100+ children's books including: Herbster Readers and Everyday Math Series. Cecilia, and her colleague, Dr. Jill Allor, are the authors of Bookshop Phonics, a phonics curriculum and intervention for grades K-2.
While an artist at Raleigh's CBS affiliate, illustrator Doug Oglesby won one Emmy, five Emmy nominations, and three international awards from the Broadcast Designers Association for his art and graphic design work. Doug is a founding member of Tom Clancy's multimedia company, Red Storm Entertainment, and has worked on more than a dozen game titles in both creative and managerial capacities. He holds a degree in graphics and illustration from East Carolina University.
Melinda Thompson is a former Madison Avenue advertising executive at Young & Rubicam and BBDO NY. She also worked in marketing at the Mayo Clinic. Melinda has a masters in advertising from Northwestern University. She worked with co-author, Melissa Ferrell, to write Budding Reader eBooks. Melissa is a former Development Associate with Walt Disney Television where she assisted in the development of situation comedies for NBC, ABC & Fox and co-wrote and sold a couple TV episodes. Melissa earned an MFA in Radio/Television/Film and an MA in Sociology from Northwestern University.
Bill Madrid is a seasoned art director & graphic designer with an emphasis on pro sports and children's educational publications. Bill's artistic pursuits range from illustration, graphic design, and photography to large scale mural painting. He has worked with Mattel, the NBA, Hansen's Beverage, Consumer Reports Magazine, Nestle, the NFL & Lakeshore Learning Materials. He was the lead art director when the NFL partnered with Dorling Kindersley to produce several books and the lead designer with Lakeshore Learning Materials as they focused on non-fiction publications for early childhood and elementary curriculum.
Budding Reader donates an unlimited number of eBooks to children in the developing world through our partnerships with literacy nonprofits including the World Literacy Foundation.